"The HEART of MINDFULNESS"
Retreat
Talaris Conference Center, Seattle
June 14-15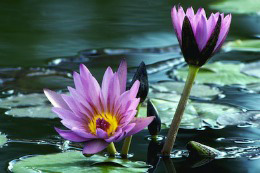 If you are looking for an introduction to mindfulness or you already have a mindfulness practice but would like an opportunity to refresh and deepen it- this weekend is for you!
In our speedy, distracted lives it's so important to find time to deeply replenish and nurture ourselves. Give yourself the gift of this rejuvenating retreat.  Slow down and take a break from your busy life, worries and to-do list and step into stillness and reconnection with yourself.
During this experiential weekend we will explore how mindfulness helps us to live with deeper awareness and presence. More than 20 years of research into Mindfulness-Based Stress Reduction has shown that mindfulness meditation training has extensive health benefits, including boosting immunity and lowering blood pressure, as well as being very effective in relieving stress-related anxiety and depression.  It is even correlated with a stronger and healthier brain- improving memory and cognitive function!
Through guided instruction in mindfulness practices of
Mindfulness Meditation & Mindful Eating
Body Awareness & Mindful Walking
Radical Acceptance &Loving -Kindness
You will learn simple practices to take home that help you...
Slow down and relax both body and mind.
Recognize your stress patterns and reduce reactivity
Cultivate compassion and loving-kindness for yourself and others
Discover how to live with more joy, gratitude and balance
Mindfulness is about coming home to yourself and finding refuge in the spaciousness of the present moment.  Discover how living with mindful awareness helps you access your own inner oasis of peace and tranquility and bring more balance, harmony and joy to your life.
The weekend includes interactive dialogue, poetry, silent practice
and time for journaling and self-reflection.
Suitable for beginning and experienced meditators.
Friday, June 14 - 7:30–9pm  &
Saturday, June 15 - 10am–5:00pm
Previous participants said...
"Your kind and gentle approach was really wonderful. This was my first introduction to meditation and mindfulness and I'm looking forward to using it as a stress and anxiety reduction method. I liked the silence and the opening heart meditation the most." S.S
"Thank you Erica- a lovely worthwhile retreat. Nice balance between information, alone time and interaction-enjoyed it very much!" anonymous
Location: Talaris Conference Center offers a perfect setting for an urban retreat near the University of Washington. Let the  peaceful park-like setting with its 18 acres of beautiful landscaped lawns, pond, ducks and fountain help you relax and unwind. You can even stay overnight if you'd like. http://www.talarisconferencecenter.com
Lodging: Guest accommodations are available in contemporary and beautifully appointed rooms. Please contact Talaris directly to make reservations.
Cost: $169.00.  Early Bird Registration: $149.00 (until May 19)
Cancellation Policy: Refund with $30 cancellation fee until June 9.                    
Please note: Non-refundable after June 9.
Tuition Fee Includes:

Handouts of Mindfulness Practices: meditation, mindful eating, mindful walking and loving-kindness.
MP3s of Mindfulness Meditation and Body Scan
Free Parking
Refreshments-snacks and tea and coffee service on Saturday.
Please Bring Brown bag lunch
Yoga mat Sitting meditation cushions. Chairs available.
NOTE: We'll practice mindful eating at lunchtime on Saturday - so don't forget to bring a brownbag lunch!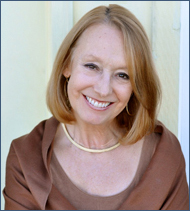 Erica Rayner-Horn, MA, L.M.H.C.A. is a mindfulness-based psychotherapist in private practice in Seattle.  She is passionate about teaching mindfulness as an effective way to find an inner refuge of stillness and sanity. Erica has taught and presented at local hospitals, cancer support groups and the University of Washington, and is an instructor of the 8-week Mindfulness-Based Stress Reduction course.
Drawing on more than 30 years of meditation training and practice, Erica skillfully guides you in discovering how mindfulness helps you live a healthier, more relaxed and peaceful life.  She is the author of the CD "Finding Tranquility-Guided Mindfulness Meditations for Stressful Times."
"Tell me, what is it you plan to do with your one wild and precious life?"
Mary Oliver
1800 Westlake Avenue North Suite 304 Seattle Washington 98109
erica@mindful-therapy.net (206) 973-7371